Exposing Community to the Richness of the Performing Arts while Empowering Dancers for a Brighter Future.
Building character, confidence and talent.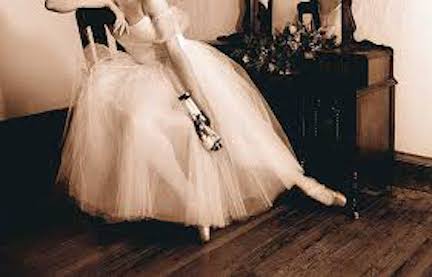 Exposing Community to the Fine Arts
Dedicated to promoting and preserving the performing arts in northern San Luis Obispo County for over 20 years. Since the foundation's inception, we have worked at "Keeping the Arts Thriving" through various performances which have included: The Nutcracker Ballet, Mind Body and Soul, Runway to Broadway, Ishtar, Alice in Wonderland, DreamCatcher, Let It Be, The Magical Tale of Cinderella, EPIC and many more over the years.
Read About our other Events: Night For Nutcracker Gala, Nutcracker Tea Party, EPIC and more to come.
Developing Dancers & Character
Developing dancers with self-confidence, discipline and responsibility while helping to build each individuals character, self esteem, confidence, and teamwork. Instilling each individual's pride in who they are and who they can become is so important in today's ever changing world. Dancers and choreographers use dance performances to express ideas and stories. Dance in a conversation between body and soul. Dance doesn't just tell a story, it allows the audience to experience their own.
Education & Scholarships
We provide education, scholarships and opportunities to participate in the performing arts for the youth in our community. These programs, which include our Ballet and Jazz Performing Companies, help to build character, self esteem, confidence, physical fitness, talent and teamwork. Scholarships also allows dancers to get educated and trained towards a professional dance career and travel the United States growing mind and body in so many ways. It also helps put down technology long enough to embrace what it feels to be moved and dance allow this to happen.
Performing Companies
Much of the work of the Foundation is centered on our Performing Companies. Each Company has several performing companies within them made up of dancers with similar expertise. Dancers train at our "home" studio, Class Act Dance and Performing Arts Studio, under the tutelage of outstanding professional dance instructors. Performance pieces are choreographed by well known choreographers from across the country, exposing dancers to world renown masters of their industry.
Annual Report
Dedicated to growth.
Dance is our greatest passion in life and we love being connected to such a fulfilling life experience for the next generation. Dancers learn important life skills such as confidence, persistence, discipline, body awareness, social skills, and a feeling of accomplishment which they will carry with them for the rest of their lives! We are committed to providing proper training, performance experiences, mentor classes, master classes and education in all aspects of dance for enjoyment of the art in our community.